Link to Linda Lomelino's blog - one of my favourite Swedish food bloggers and her amazing food photography.
Floral and gardening trends and events in 2014 - some new and exciting things happening in the flower world this spring.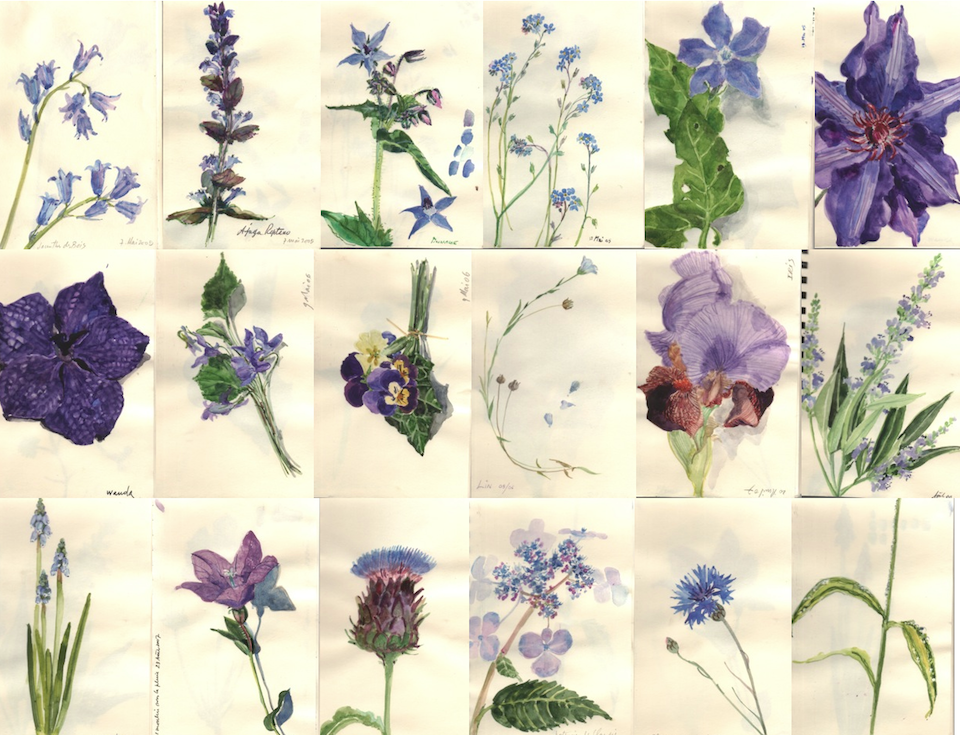 The French artist Aurore Janon gentle floral water colours are beautiful. She studied at Ecole des Beaux Arts de Paris and now lives in the North of France.
Indoor potted plants are becoming more and more popular Erin Boyle at Gardenista asked The Sill - to give us their
ten top tips on how to look after houseplants
.
The gardener, TV presenter, author of many gardening and cook books - Sarah Raven - picks her Top Ten Dahlias.
It was Tulip Day in Sweden on the 15 January marking the beginning of of the tulips season. Have a look at this fun little video at what happened at Malmö train station in Sweden on Tulip Day.
[Styling and photography 1. © Linda Lomelino, 2. © Aurore Janon, 3. © Minna Mercke Schmidt, 4. © The Sill.]
Have a Lovely Floral Monday!